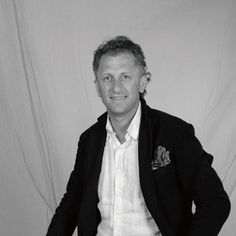 Genti Tavanxhiu
Genti Tavanxhiu was born in 1973 in Albania. He established his personal sculpture atelier in Italy since 1993. He is the AIESM (International Association for Monumental Sculpture Events) manager in Albania and agent in Italy as well as an ISSA (International Sculpture Symposium Alliance) member in Tongling, China. For the past two decades has been part of important national and international exhibitions, being awarded several prizes. His monumental sculptures are present in many public places and private collections in USA, Germany, Spain, Italy,China, Japan, Egypt and so on.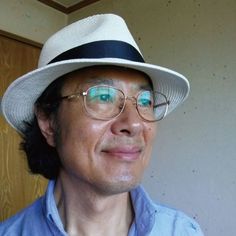 HWANG SEUNG-WOO
A graduate of the Carrara Accademia Belle Arti in 1999, this Korean born artist is currently living in Italy. Hwang has a high profile inte- rnationally and has participated in over 30 symposia worldwide.His themes often include paper and the related culture focused on the importance of communication and the accumulation of knowledge. "Papers are very important in our lives because not only do they serve as the material we use in our everyday activities, but they also serve as a kind of 'hidden power' bearing the language that we use."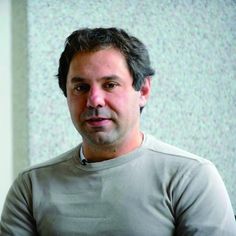 Kamen Tanev
Kamen Tanev comes from Bulgaria. He perceives the art of sculpture as a formative process, in which the artist creates an order in space quite different from usual. Undeniably, it's an art of real three-dimensional objects placed in real space.In the context of our age - dynamic, intense, overloaded with information, he has chosen the short form as the best way for artistic expression. He create his sculptures as different fragments in order to achieve more vital, direct and immediate effect. He emphasize on a detail of a curious structure, object or substance, giving it a new meaning by putting it in extraordinary environment or changing its dimensions and composition.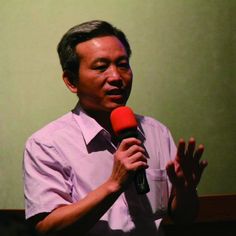 Tsai Yung-Wu
The sculptor Tsai Yung-Wu was born and raised in simple Beigang Township, Yunlin County. He graduated from the Fu-Hsin Trade and Arts School, and studied Buddhist sculptures under the contemporary religious art master Lai Chen-Yuan.He also learned the skills from Mr. Hsu, Li-Hsien in Hualien. Tsai worked for over 10 years in Jian, Hualienand Sanyi Township, Miaoli doing stone and wood sculptures, and has mastered wood sculpturing, stone sculpturing, pottery making, and painting/drawing. Tsai Yung-Wu states that he mainlyworked with extremely hard granite and marble in Hualien, but after over a decade of practice, he is now using softer sandstone to create stone hou sculptures. Working with the material is easier forhim, but to create a good stone hou work, he must observe the movements of monkeys so that he is able to transform his inner concept into a life-like stone hou.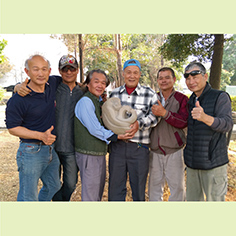 Chiayi Stone Sculpture Association
Chiayi City, the hometown of stone monkeys, the artists have carved stone monkeys for more than 50 years here. The most remarkable part is these artists didn't get any professional training on sculpturing, they learned by themselves.Thanks to the promotion of Mr. Chen, Ming-Chin, Mr. Zhang, Rong-Shun and some other artists, there have already been over 100 members in this association.Also, under the support of Cultural Affairs Bureau of Chiayi City Government, the annual competition of stone monkey sculpture and the exhibition are recognized in public. What's the difference between one person and one group?We need to take each other's ideas and make them together.Also, because of our teamwork, the unexpected achievement always comes up.